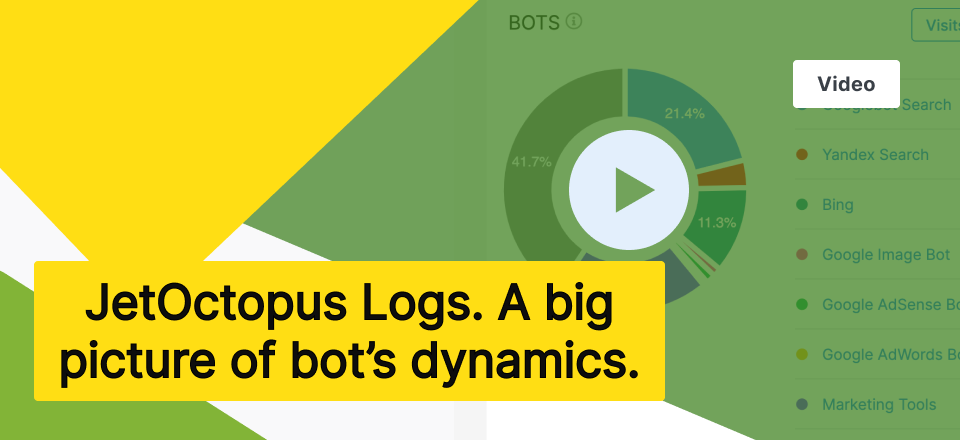 September 18, 2020
by Julia Nesterets
JetOctopus Logs. A big picture of bot's dynamics.
The dynamics of 40+ bots that visit your site
The dynamics of fake bots
Crawl budget breakdown by pages and visits from each search engines perspective
Load time: how long Google, Yandex, Bing, and others wait for the response
Desktop or mobile bot – who's more active?
Handful and clickable charts
Pick up any period that you need and dive deep in log file analysis, because it's just the beginning – watch this short video!