User behavior frequently varies on mobile and desktop versions of your site. That's why the data on impressions, clicks, CTRs, and even rankings in SERP will also differ for mobile and desktop versions. We recommend that you apply the following TOP-down approach to your GSC keywords data:
Analyze the total summary of the data from the desktop, mobile, and tablet devices in order to see your keywords' SEO opportunities in general. Learn more about all the GSC keywords tool features.
Analyze the data separately from the desktop/mobile versions to see the difference in the CTRs, keywords, and users' behavior.
Go to the dashboards with particular keywords/pages that win or lose traffic and compare the mobile/desktop reports to understand what works better/worse for your users on different devices.
Below you'll find how to do this step by step:
1. By default, JetOctopus shows you a total summary of data of all devices and analyzes how your site performs in SERP in general.

Look through the Device chart in the Overview report to see what version receives more Impressions/ Clicks/ CTRs and ranks better (and thus requires your special attention).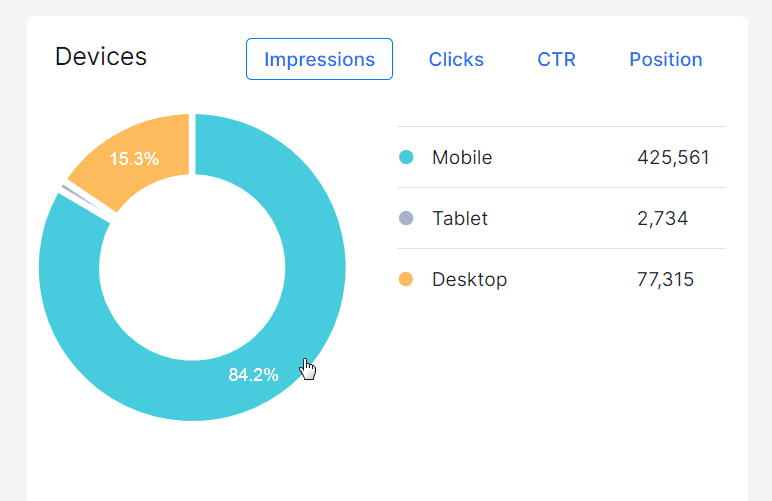 2. Now switch to the separate Desktop/ Mobile report to see the difference in CTRs, keywords, and users' behavior. The data will be rearranged in no time.

3. Now go to the Datatable and look for particular Keywords/ Pages in SERP that bring you traffic to see how to optimize your tags and content for mobile/desktop devices as shown in the following table: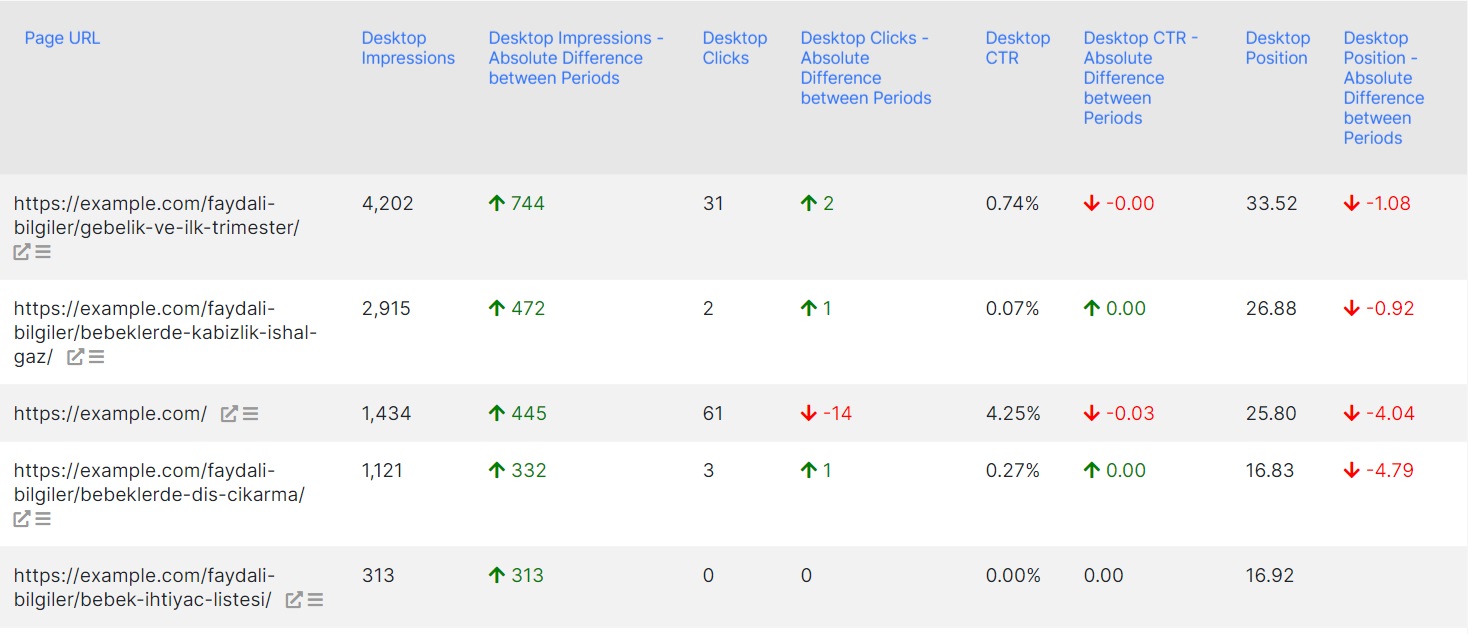 ---
If you have any questions about GSC integration,
please feel free to email us at support@jetoctopus.com.