Why you should segment your site
Slice your site into as many segments as you need and watch your errors in the most important site categories first. Crawling data is rearranged in no time within your segments.
Below you can see an example of how the segments tool is used.
A Webmaster created a segment with the TOP category "video".

Now he can reveal technical bugs on the most profitable pages and start fixing high-priority issues.
How to create segments?
There are two built-in segments: All pages and Indexable pages.
You can also create an unlimited number of segments within your crawl project to estimate indexability, load time, content, and links quality on different parts of your website.
Filter – is the parameter by which your website will be segmented.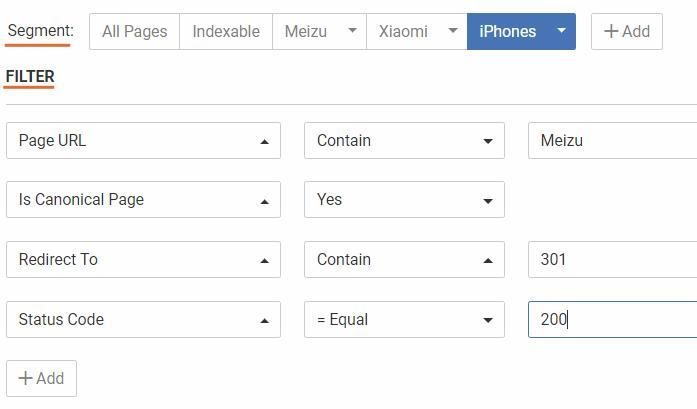 JetOctopus gives you data within your segments in less than 1 second. You don't need to re-crawl the website and spend your pages limit.
We value your time and money.
---
If you have any problems with the crawl,
feel free to send a message to support@jetoctopus.com.