In this article, we will discuss the importance of identifying pages with multiple meta descriptions and provide insights into the significance of optimizing meta descriptions for better user engagement and click-through rates.
Why сheck for pages with multiple meta descriptions?
Meta descriptions are HTML elements that provide users with information about the subject of a webpage. These descriptions play a crucial role in forming snippets displayed in the search engine results page (SERP). By creating attractive and clear meta descriptions that effectively communicate the page's content and benefits, you can significantly increase clickability.
When a webpage has multiple meta descriptions, search engines like Google may select the wrong one for the snippet in the SERP. This can negatively impact the clickability of the page and result in lower engagement from users.
In the screenshot below, you see a snippet generated based on the meta description.

Although meta descriptions do not directly impact a website's ranking in the SERP, they have a considerable influence on user perception and the click-through rate (CTR).
How to find pages with multiple meta descriptions?
Using the SEO crawler JetOctopus, you can easily identify pages with multiple meta descriptions.
Initiate a crawl of your website or select a crawl from the available list that you want to analyze. Keep in mind that incomplete crawls may not capture all pages with this issue.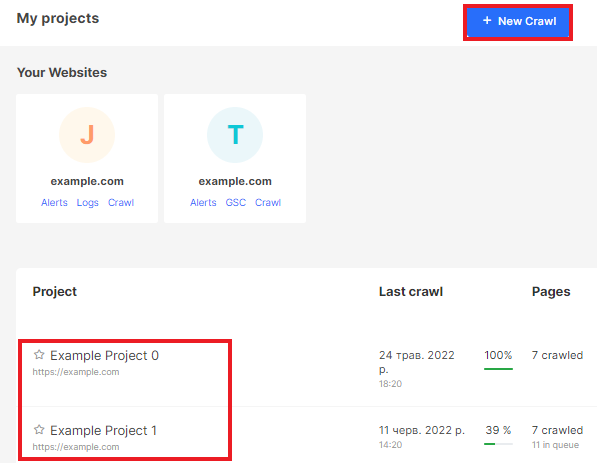 Once the crawl results are available, navigate to the "Pages" dataset.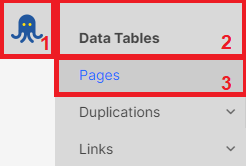 Click the "+Add Filter" button and select "<meta name="description"> count >" – "Greater than" – "1".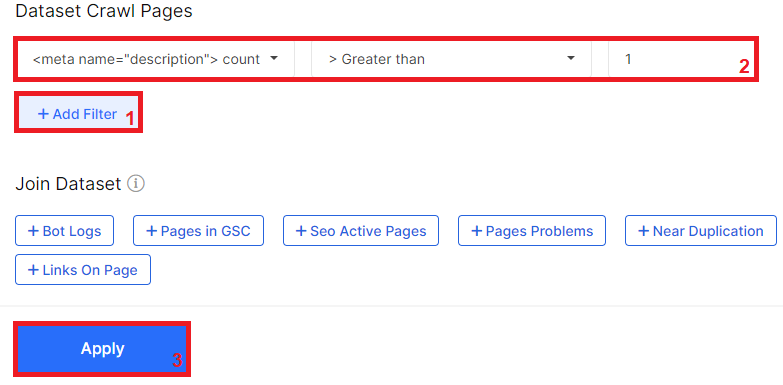 This will generate a list of pages that have two or more meta descriptions.
You can export all the data in a convenient format, such as Google Sheets.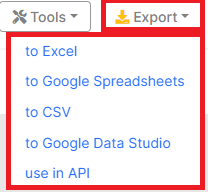 How to fix pages with multiple meta descriptions?
Analyze each page and select the meta descriptions you want to keep. Choose the most informative and attractive ones that accurately represent the content of the page.
In most cases, resolving the issue of multiple meta descriptions requires assistance from developers who can implement the necessary changes.
By addressing the problem of multiple meta descriptions, you can enhance the user experience, improve click-through rates, and ensure that search engines display accurate and compelling snippets for your web pages.