For large multinational/multilingual websites, it can be difficult to track traffic dynamics in different countries. Monitoring the performance of all countries in total is an ineffective method for SEO. Because the fall in 1% of traffic in the most traffic-generating country will be very noticeable, and in the general chart this fall will be almost imperceptible.
Only when you know the situation with the queries, traffic and positions for each country, you will be able to develop the most effective SEO strategy for different countries and respond in a timely manner to changing trends.
That's why JetOctopus has updated the Google Search Console report. Now, you can analyze data for all countries in a special report – "Countries".
What's new in the report "Countries"?
We've created a new report "Countries" to help you understand your traffic, rankings, CTR, and positions in different countries. To see this information, go to your Google Search Console report.
If you don't have Google Search Console integration with JetOctopus, you can easily integrate it in 2 clicks. Information is here: JetOctopus GSC Data for SEO Insights.
1. Rankings
The chart shows how many pages are ranked in Google SERP for the period you set. We show 5 leading countries and all other countries.

2. Dynamics
The chart shows the dynamics of impressions, clicks and CTR in different countries. You can choose what to display on the chart: impressions, clicks or CTR.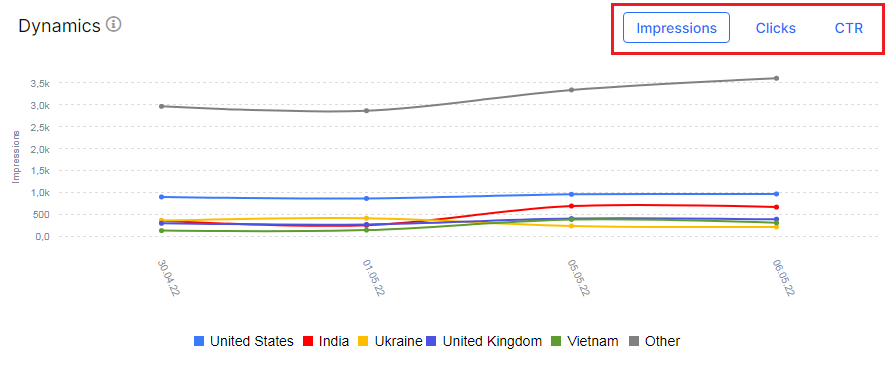 You can set the type of device or the period for which we will show data on the chart. You can also select a page segment. For example, to see CTR of indexable pages in different countries.

To deactivate a country in the chart, just click on the country's name.

How can I use the filter "Countries" in other GSC reports?
Now, it is also possible to use the filter "Countries" in all other Google Search Console reports.
Select the report from the GSC section and select the desired country in the filter. For example, you can see the dynamics of positions in the United States.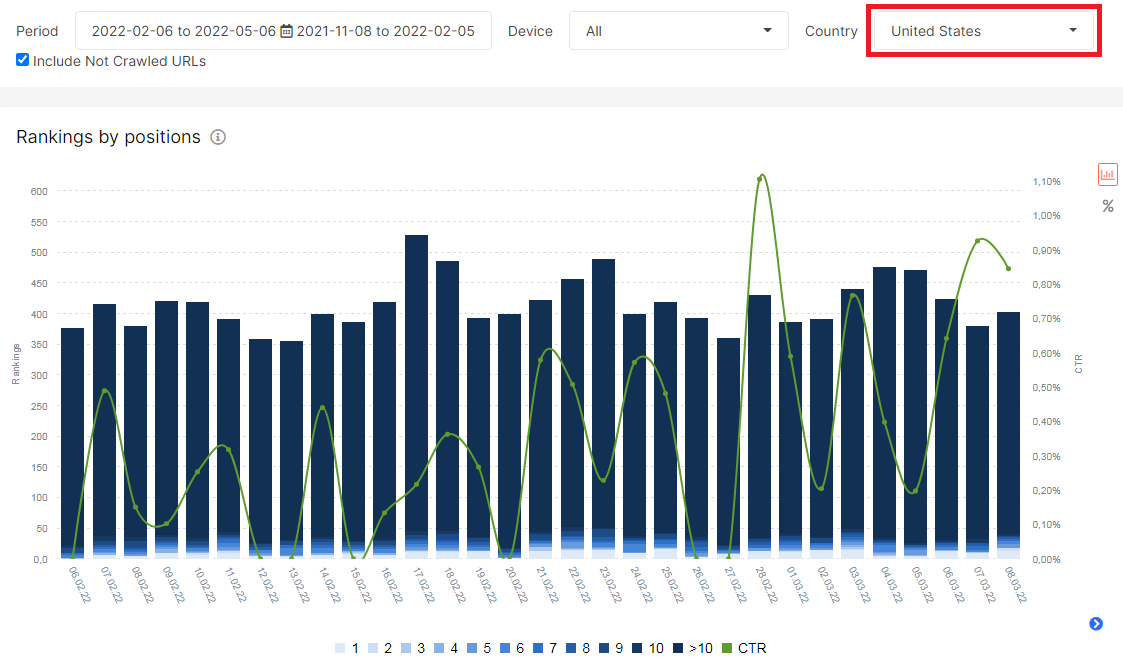 GSC by Countries: Data Table
In the data table you will find summary data for each of the countries. In the list you will see all the countries where your website had clicks, impressions and CTR.
Adjust the columns and select the data you want to see.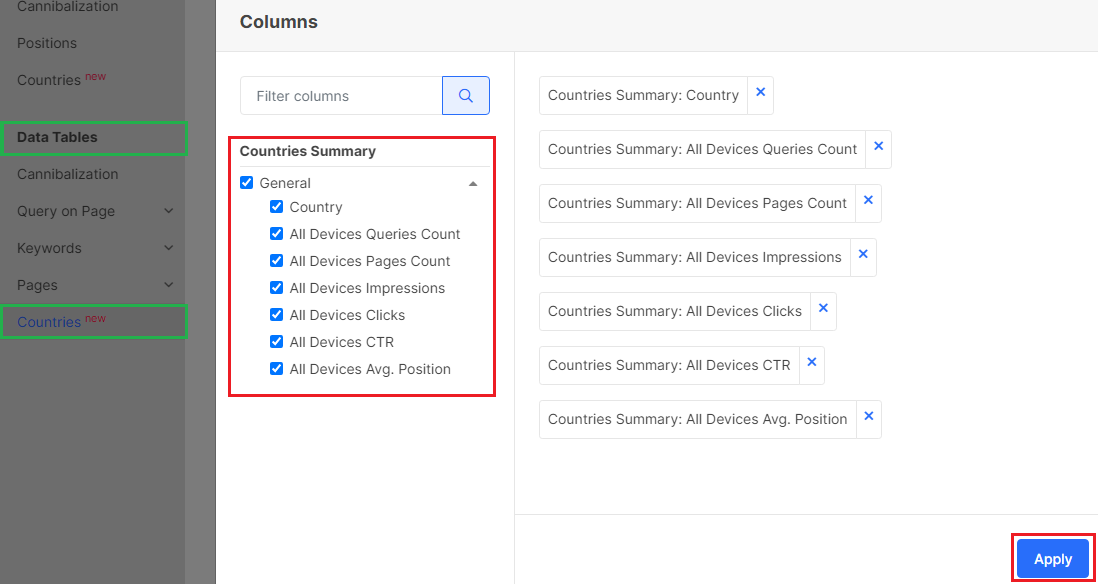 You can export all data with one click in a convenient format: CSV, Excel or Google Spreadsheets.