2022 – a year of Indestructibility.
Releases 2022
JetOctopus' 2022 was interesting and full of new updates and releases, despite the difficult circumstances. We have made our product even more user-friendly and continue to work so that technical SEO could give good results with organic traffic from Google.
Let's take a look back at how JetOctopus has changed in 2022.
This is the year of War in Ukraine and it is special for the JetOctopus team having 100% of Ukrainian roots. But we are not broken. Moreover, the number of customers increased for 92%. We've made so many platform updates and are proud of how mature JetOctopus is now. Our team has increased for 30% and we keep hiring.
We've overcome all possible and impossible challenges and obstacles. We are volunteering and donating on a regular basis and on the other hand we participated in October BrightonSEO with a great talk "How to Control GoogleBot", we've started a lot of interesting collaborations in 2022.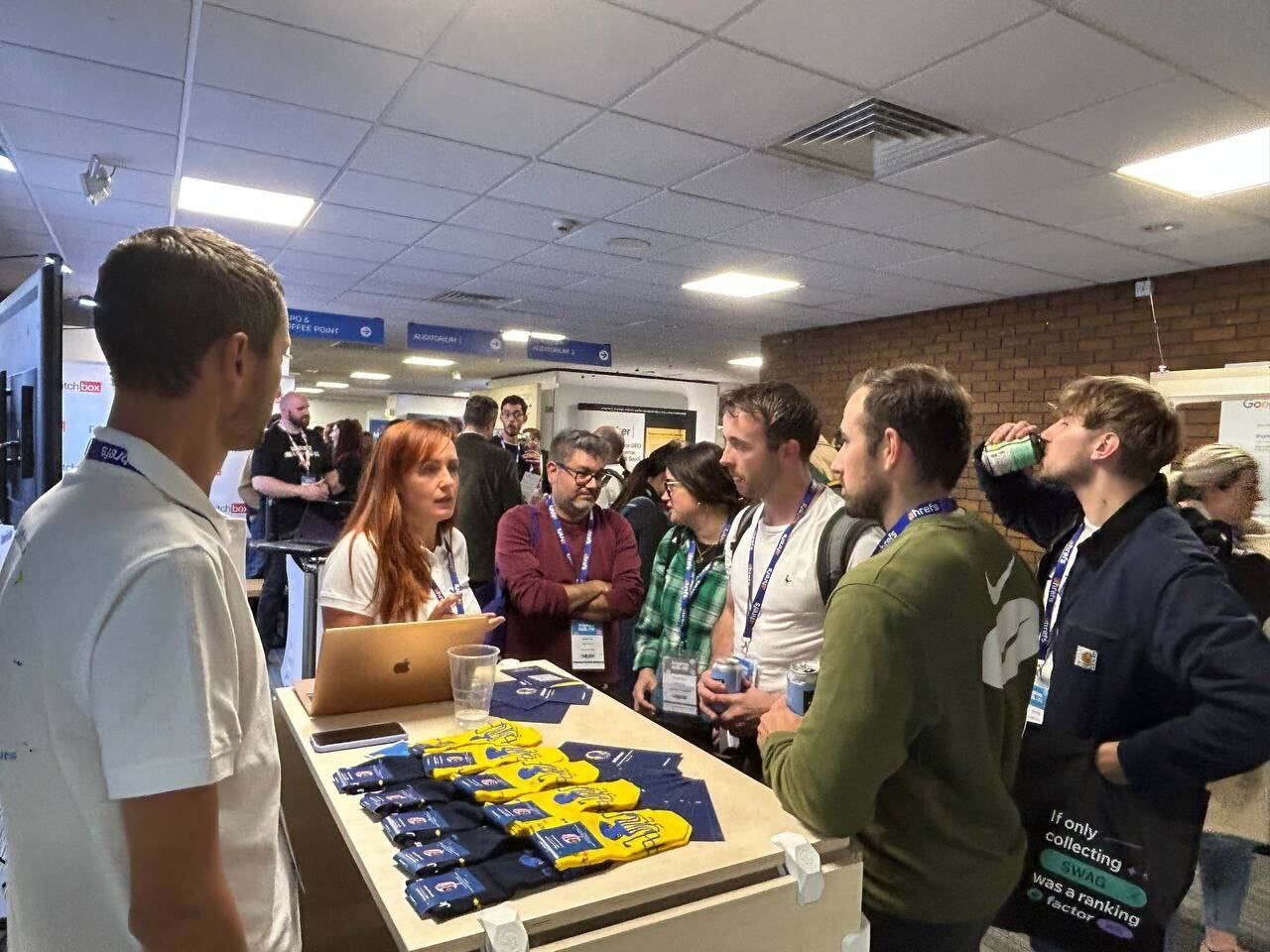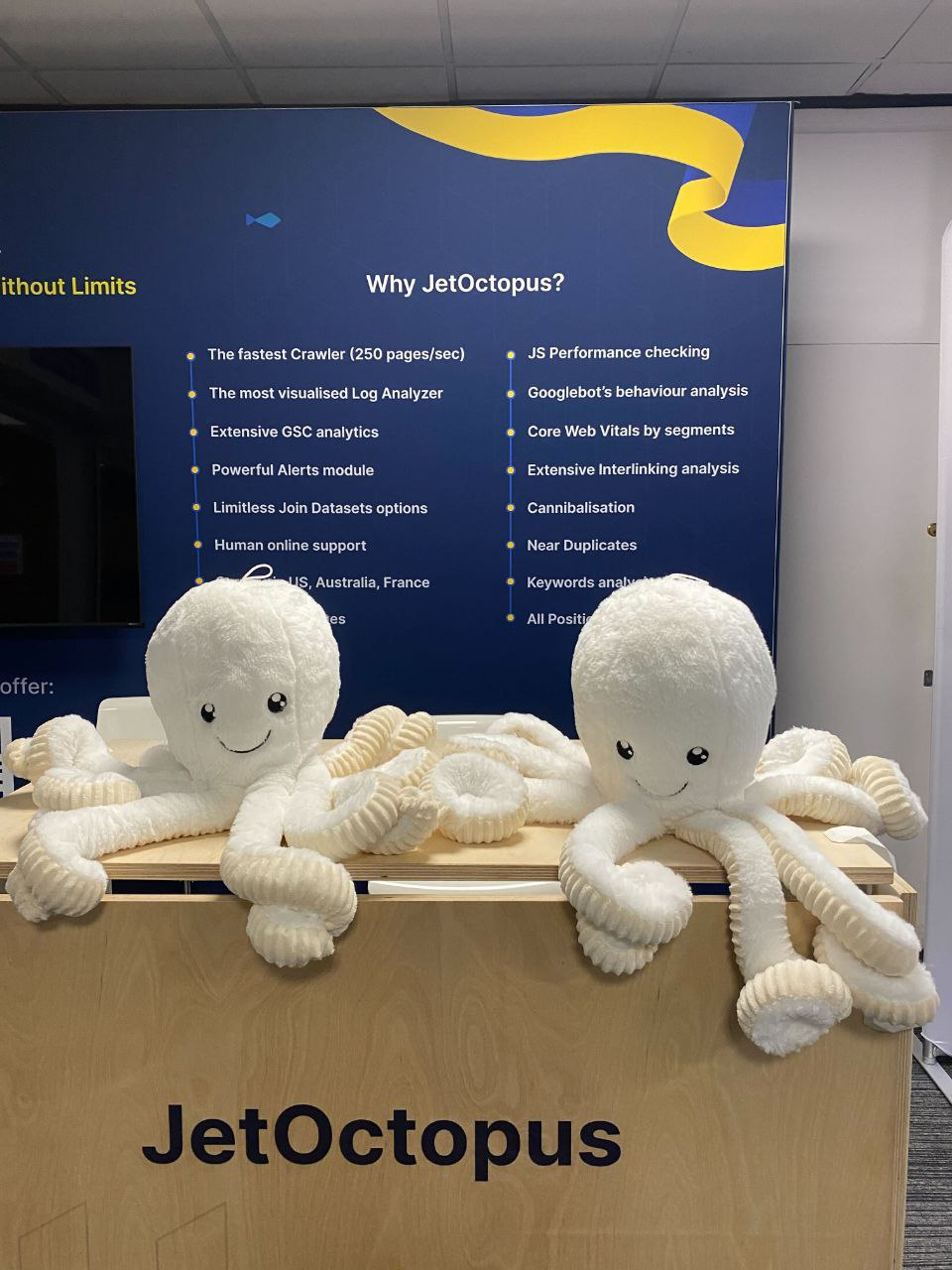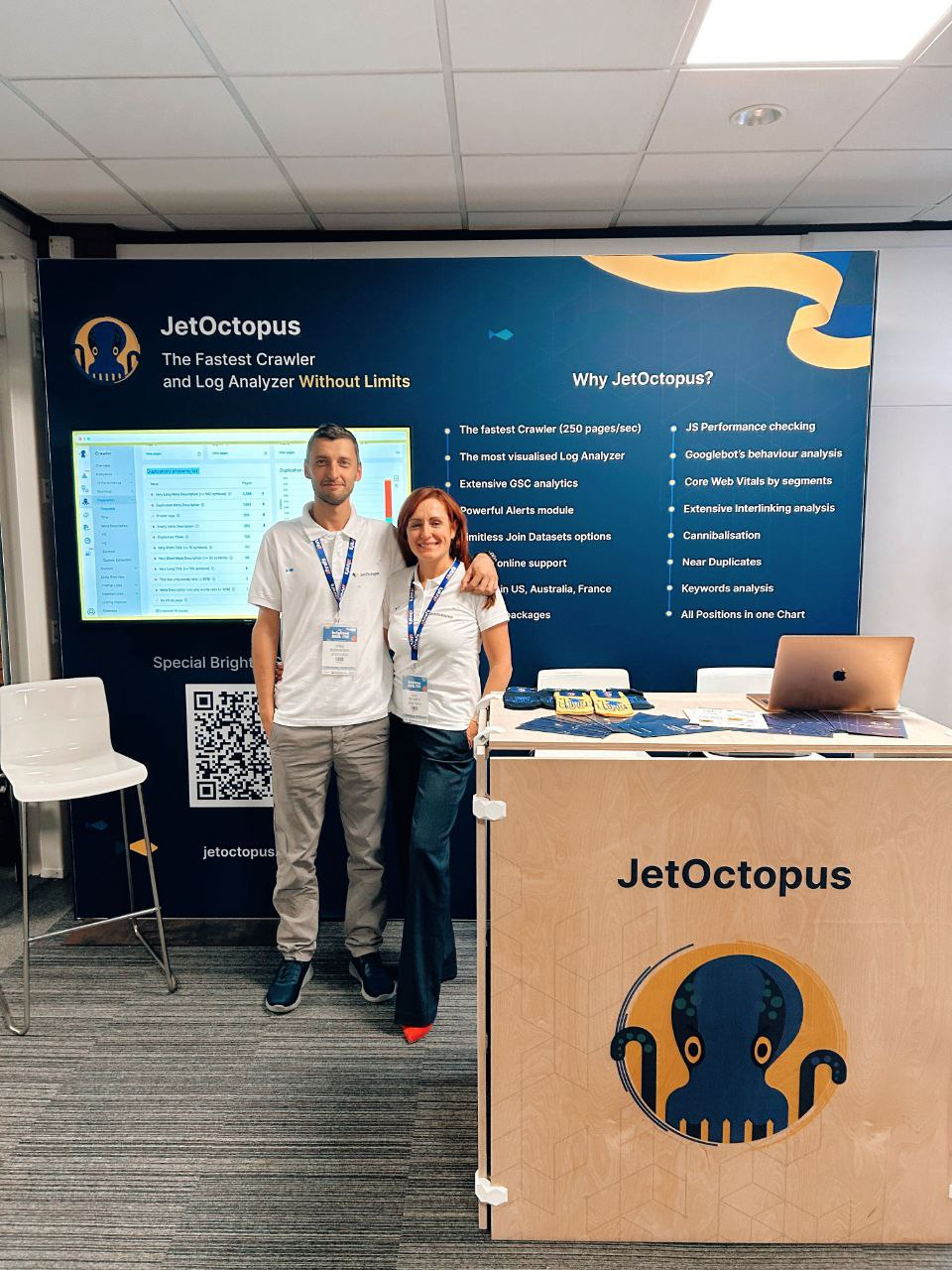 And a lot of volunteering!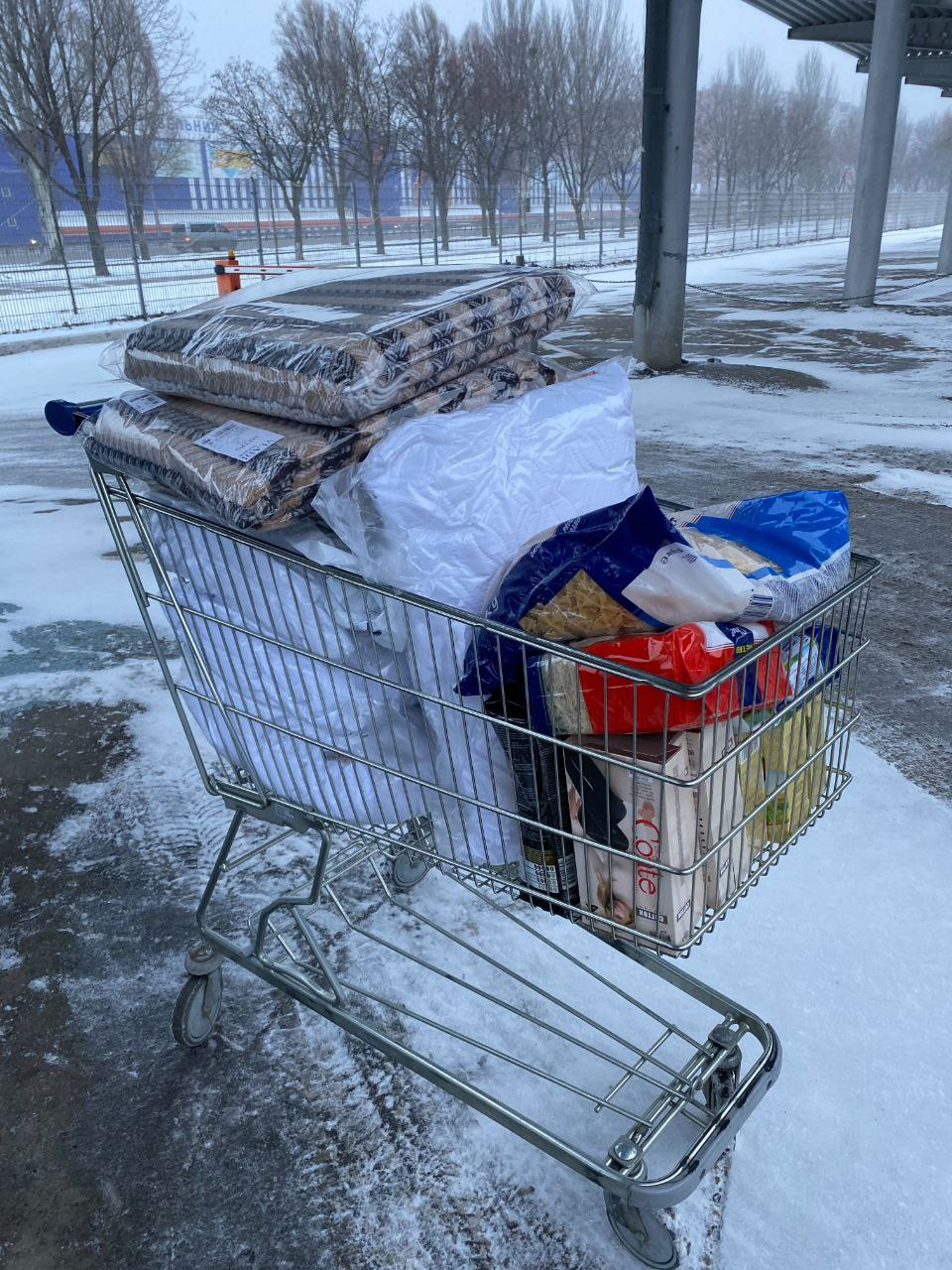 2022 was very fruitful for JetOctopus in terms of new big customers switching to us from main cloud-based competitors. Our vision which is "To make a powerful TechSEO platform affordable to all" works very well now. There is an economic crisis in the world and companies have started to count money. So Value-Price balance is important now and we are playing very successfully here.
Our Unlimited solutions for E-com websites become more and more in demand. We hate working with partial data as it hurms, so we don't limit you.
So, let's dive deeply in the details:
January
Performance chart in Google Search Console data tables
We have added a visualization with the performance of pages in SERP in all data tables in the Google Search Console section. Now, you can see the dynamics of clicks and impressions for all pages in the data table. Or you can filter the desired pages in the data table: the data will be displayed for filtered pages.
With this data at hand, you can instantly determine the performance of different pages by setting various filters. No need to spend time creating multiple segments to determine how many clicks and impressions certain pages had in the SERP.
Also in January, we updated the calendar and date settings so you can compare the needed periods in different sections.
February
Update filtering in data tables
Setting up various filters in data tables is a powerful way to identify problem pages and dive deep into technical SEO analysis. But our customers who have sites with millions of pages may have noticed that when setting up a lot of filters, the loading of data tables became slower. This caused inconvenience.
That's why we decided to optimize the filters and added multiline list support. From February, all JetOctopus users can filter any data table by many thousands of rows simultaneously. And rest assured, filtering is now much faster and has more features!!
March
In March, we made two important updates.
First, we made the registration form simpler and more convenient. Therefore, our new customers can start using all the advantages of JetOctopus in just two clicks.
Secondly, we added the feature of exporting data tables to sitemaps.
How does it work? You can set the filters you want in any section. For example, you can select indexable pages that are in crawl results but not present in search engine logs. Then export the filtered URLs to the sitemap and as a result you will have a ready xml file with pages undiscovered by search bot. Upload the sitemap on the website (yes, you don't have to manually add any attributes – JetOctopus will do everything for you and generate the correct sitemap with the selected URLs), and submit it to Google. Done!
Find more information in the article How to generate a sitemap with JetOctopus and how to submit it to Google.
By the way, if you want to generate sitemaps, you can use other features of JetOctopus to create crawlable and efficient sitemaps.
April
Deep Impact AI module
Using artificial intelligence, JetOctopus analyzes all your data from logs, crawl results and Google Search Console. Based on this data, complex AI models create a hypothesis about which factors have the greatest impact on your website.
For example, AI analyzes data on technical issues and the effectiveness of pages in the SERP. And based on this data, our customers can see that load time has the biggest impact on their website.
There are many checks, and artificial intelligence builds dependencies based on your data.
Thanks to this dashboard, you can easily identify what needs to be optimized first and what will give the best result.
May
GSC by Countries
During these two months, we have been working on a major update to the Google Search Console section. Of course, during this time there were few backend releases to speed up JetOctopus, but the most we expected was the GSC by Countries Tool.
GSC by Countries makes it possible to easily analyze the effectiveness of a website in different countries. You can decentralize your data for different regions and countries to understand how local SEO works.
This feature consists of three cool elements. The first element is a separate dashboard with visualizations of the performance and visibility of your website by country. The second element is a date table with data for each country. Yes, you no longer need to spend time creating bulky Excel files and filtering thousands of URLs manually in Google Search Console to find out from which country you get the most traffic (find the reasons for the drop in traffic). And the last element is the ability to filter any dashboard or data table in the Google Search Console section by country. With the help of this filter, we can track and monitor traffic dynamics in different countries in great detail. Read more information about this update, which is indispensable for local SEO, in the article Product Update. GSC by Countries.
June
Alerts
Get ready for alerts! For several months, the JetOctopus team has been hard at work on an exciting release. From now on, each client can set up notifications about a problem on the website. For example, JetOctopus can send you messages about unusual Googlebot activity, a drop in Core Web Vitals metrics, a decrease in the number of pages in the SERP, unavailability of sitemaps, and much more.
You can configure any alert according to the needs of your website. This release allows you to optimize your time and reduce the amount of routine work. You will always be in focus of the health of the website and will not miss any important changes.
We suggest watching the webinar about alerts. You will find many examples of alerts in the article Guide to creating alerts: tips that will help not miss any error.
July
GSC URL Inspection Tool
GSC URL Inspection Tool allows you to easily and quickly check the status of URL processing by Google. You can check the indexing status of pages, coverage and mobile usability status check in one click. You can also analyze canonical pages selected by Google, which are different from those marked with canonicals in the code of your website;
Using this tool, you will be able to perform all these actions in bulk:
checking up to 600 URLs per minute;
a limit of up to 2000 URLs per day for each website;
error information in advanced results is also available for bulk checks.
How to use this tool: Product Update. GSC URL Inspection Tool.
Keywords Group Tool
Our new feature allows our customers to effectively analyze the performance of different groups of keywords. You can create a group of keywords, for example, info or commercial keywords and monitor the dynamics of clicks, impressions, positions, CTR.
Using data for keyword groups, you can better understand which keywords are performing best, how different keyword groups perform based on SEO, and measure the effectiveness of your content. With this tool, you can analyze branded keywords to discover how marketing activities have affected your brand's visibility in SERPs.
August
GSC metrics dynamics
GSC metrics dynamics allows you to take advantage of data analysis from Google Search Console with various filters and page segments. You can use GSC metrics dynamics to find the most effective keywords, to analyze the effectiveness of pages and queries in different countries or to compare search results in different countries. In addition, using the GSC metrics dynamics tool, you can analyze the dynamics of positions in different countries, identify pages with the lowest and highest CTR, or determine which elements of SEO optimization work best to increase the number of clicks.
How does it work? GSC metrics dynamics receives data from your Google Search Console directly, so in all reports you will see the most accurate information from Google. Next, we create visualizations and data tables with different groups of metrics. You can configure any filters and select any key indicator for analysis: clicks, impressions, CTR, number of keywords, pages in SERP, country, etc.
September
September was a very productive month for the JetOctopus team: we made two big updates.
Data export to DataStudio
Since September, every JetOctopus client can integrate any data into DataStudio (Looker). Using data export, you can set up custom reports in DataStudio, combine different data sources, and build charts for client reports.
GSC Discover
We have added a dashboard to analyze the performance of your website in Google Discover. Google Discover is personalized recommendations for Google users. Users can see recommended articles and news on smartphone feeds. Based on a deep analysis of users interests, previous searches and visited pages, Google offers a variety of pages.
And for many websites, Google Discover is a powerful source of traffic. In particular, a lot of traffic is received by news sites, information resources, e-commerce sales announcements, etc. Recommendations for improving the performance of pages in Google Discover do not exist, so determining how page quality and optimization affect performance can only be done with the deep data analysis. Using page segments and dataset merging, you will be able to identify factors that improve the visibility of your website in Google Discover. And now all this can be done using JetOctcopus.
October
Google Analytics at JetOctopus
The long-awaited release: from now on, all clients can integrate Google Analytics to get powerful insights about SEO. In the Google Analytics dashboard, you will find the following data:
comparing the effectiveness of organic traffic with other sources of traffic (paid, social, direct, etc.);
data on pages with the highest and lowest number of conversions;
bounce rate and engagement rate data for organic pages.
But that's not all: you can add data from crawls, logs and Google Search Console to most accurately analyze the quality of organic traffic, find growth points and identify the impact of SEO optimization on conversions.
November
Compare JS vs non-JS content
The popularity of dynamic websites is growing, so more and more sites are using JavaScript. SEO specialists have to work with JavaScript websites especially carefully to make the content accessible to search engines. Sometimes there are situations where content, indexing rules, canonicals, etc. are different in static code and in JavaScript version. And this can cause rapid deindexing of websites or traffic problems.
To notice such changes in time, you can use the JS vs non-JS content comparison tool. Select the desired URL and compare the HTML code of the static and rendered page. In the results of the comparison, you will see the most important elements for SEO for the two versions: comparison of content, meta description, H1 heading, indexing rules, canonical, status code, and others.
Check Pages Problems in one click
If pages have technical issues, it can be difficult to get organic traffic. But if there are many pages, it can be difficult to find the exact technical problem (or broken page) that has a critical negative impact on indexing and ranking.
Therefore, we have added a new dataset – "Pages Problems" to the crawl and Google Search Console sections. "Pages Problems" is a dataset that contains all pages with technical problems that were detected during the crawl of your website. In this way, you will very quickly find the reason for the low visibility and falling positions of your pages in the SERP.
December
In December, the JetOctopus team made almost the most releases in 2022. It's like a gift from the team to all our customers.
We made 4 impressive updates.
Verifying Googlebot with JetOctopus – you can verify Googlebot using our tool. Using this tool you will be able to detect spam crawlers and troublemaking web scrapers that emulate Googlebot.
Searchbot's behavior in dynamics – a new solution for in-depth analysis of robots' behavior on your website. The "Bot Dynamics" report is a really powerful tool for tracking the behavior of bots: Google search robots, Google Image Bot, Bing, Baidu, marketing and other bots. This report allows you to effectively analyze changes in crawling on your website in two clicks, in particular, to track the impact of crawl budget optimization measures.
Bot Dynamics by directories – a new report for effective search engine log analysis. Now you can analyze the behavior of search robots by directories. In this way, you can instantly and accurately measure the crawl budget for each of the directories. This is of particular importance for those who want to understand what the crawl budget is spent on.
URL Explorer Tool – a tool for complete analysis of any URL on your website: you can check crawl errors, internal and external links, Google SERP performance, bot visits and much more in one click.
Webinars and conferences
In 2022, we continued our tradition and held several webinars and participated in SEO conferences.We are convinced that the exchange of experience and knowledge is extremely important for all SEOs!
Webinar: How to Migrate a website to JavaScript. Best practices
During the webinar, we discussed the following questions:
pros and cons of migrating to JS
A/B tests while migrating
how to pick up the pages to test JS for searchbots
how to check site availability for searchbots
SSR testing
migration by subdomains and why it is a good variant
when the site is ready for launching
what to monitor first after migration.
Video: Webinar: How to Migrate a website to JavaScript. Best practices
Webinar: ALERTS in JetOctopus or now you can sleep well
Alerts are one of the main updates of JetOctopus in 2022. That's why we created a series of videos about alerts and held a webinar.
During the webinar, we discussed the following issues:
what are alerts for and how to use them most effectively;
how JetOctopus alerts work;
setting up custom alerts for:
Log Alerts;
GSC Alerts;
Crawl Alerts:
Core Web Vitals alerts.
During the webinar, we showed many examples of creating alerts for each section.
Video: Webinar: ALERTS in JetOctopus or now you can sleep well
Serge Bezborodov at BrightonSEO
Serge Bezborodov's powerful talk at BrightonSEO: Serge talked about how to control Googlebot and how to effectively manage the crawling budget.
Yes, the task is not easy, but it is possible!
We have collected the best takeaways for you in the article: Take Control on Googlebot: the best takeaways from Serge Bezborodov's talk at BrightonSEO.
So, 2022 proved to be a historical year in the lives of JetOctopus' team. We faced all possible horrors and obstacles (missile attacks, no electricity, no Internet etc etc.), we overcame them and didn't break.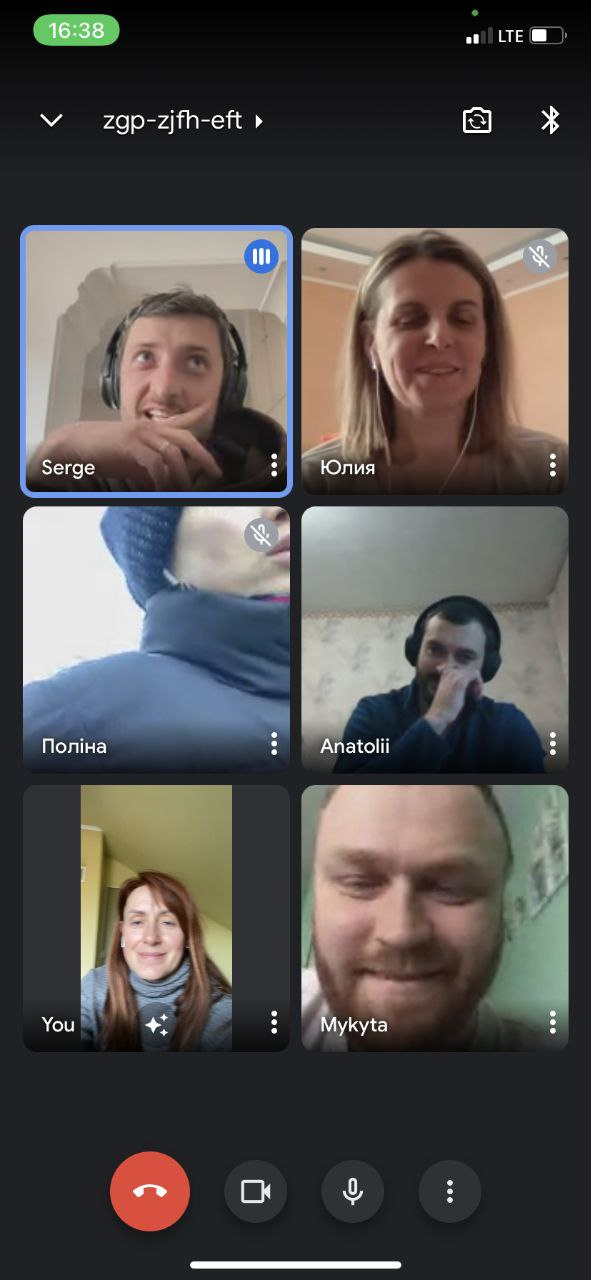 I am proud of all the members of the JetOctopus team! You are, guys, rocking!
We keep developing JetOctopus and never stop making our platform the most effective for E-commerce websites and digital agencies. I thank all our customers for being with us. We all work for you.
Stay tuned. To be continued.
P.S. We've created a hub Take care on the family in need. If you want to support the concrete people who lost their homes, contact me directly: julia@jetoctopus.com.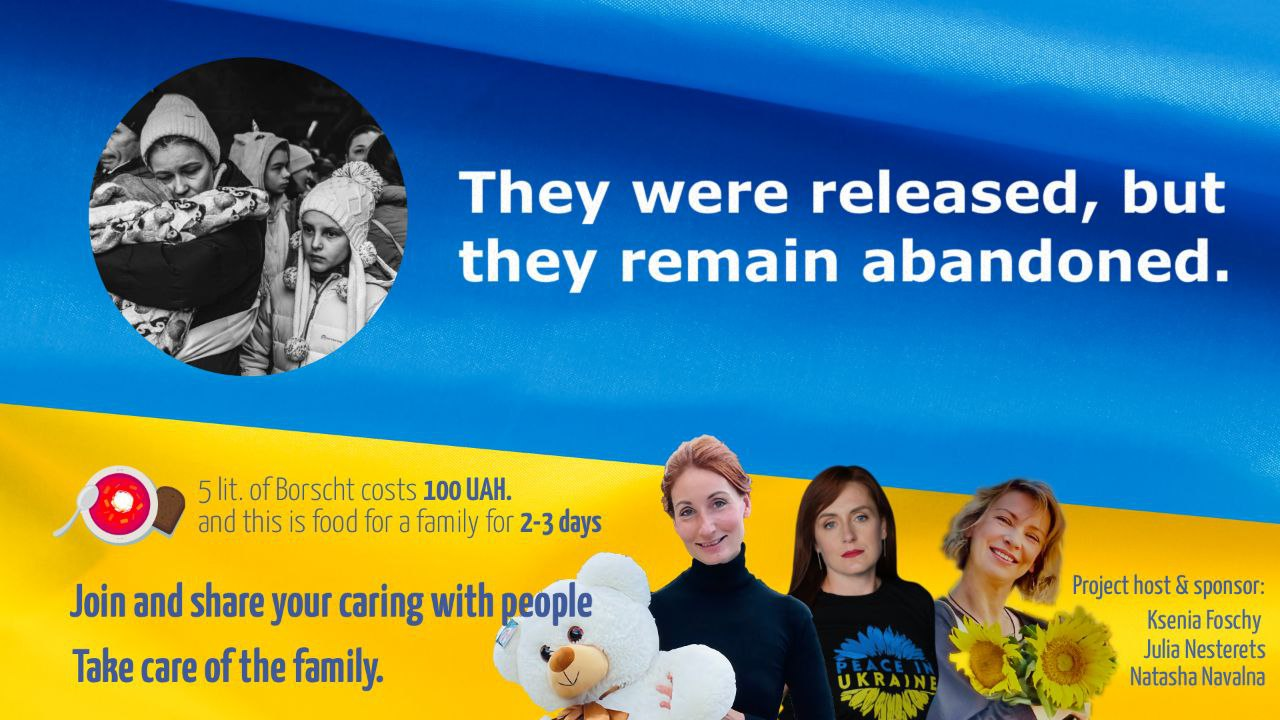 We are praying for Ukraine and AFU! Not only praying but working hard to hasten the victory.