The JetOctopus team has been making great strides this summer, participating in conferences, hosting podcasts, and creating engaging content for our YouTube channel. However, we haven't neglected our primary focus—enhancing our comprehensive SEO analysis. We are excited to announce a new update that we believe will greatly benefit our users: pagination analysis reports. With this feature, you can now analyze how search bots crawl through your website's pages.
Why is pagination analysis important for search engine optimization?
Pagination allows you to divide extensive content into smaller, more manageable sections, each with its own unique URL. This method greatly improves user experience. However, it is crucial to consider how pagination can impact your website's SERP ranking. If search bots cannot access the content on your pagination pages, they will not index it. Consequently, it is vital to verify whether bots are crawling these pages effectively. Additionally, analyzing the frequency and extent of pagination page scans can help you determine if having a thousand pages of pagination is truly necessary. Perhaps search bots are not crawling them at all?
Where can you access the new Google pagination analysis report?
You can find the new report within the Logs section of JetOctopus. If you have already integrated logs into JetOctopus, this report will be automatically generated for you in the "Impact" dashboard.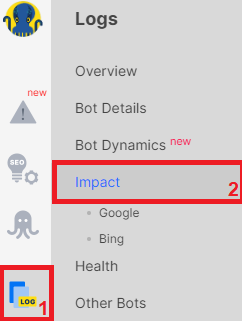 Within this report, you have the flexibility to configure your own rules for identifying pagination pages. Since each website may utilize different URL structures for pagination, this customization option allows you to cater the analysis specifically to your website. Additionally, the report provides valuable insights such as the frequency of bot visits to pagination pages, the status codes received, and the server response time for each page. This information plays a pivotal role in thoroughly evaluating your website's performance.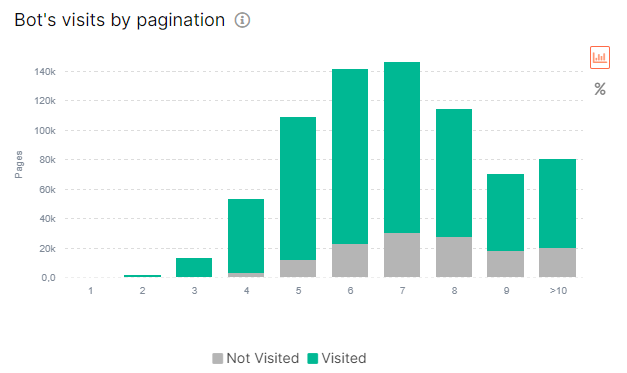 By leveraging the new pagination analysis reports in JetOctopus, you can gain deeper visibility into how search bots interact with your pagination pages. This enhanced understanding empowers you to optimize your website effectively, ensuring that your valuable content receives the attention it deserves. Stay tuned for more updates and features from JetOctopus as we continue to refine our SEO analysis tools for our users.