It has already become a tradition — to reflect on the results of the past year. Dear customers and colleagues, we are happy to share with you how well we fared in 2021.
The volume of data processed since our inception (2018)
log lines: 80bln
crawled pages: 20bln
websites: 40k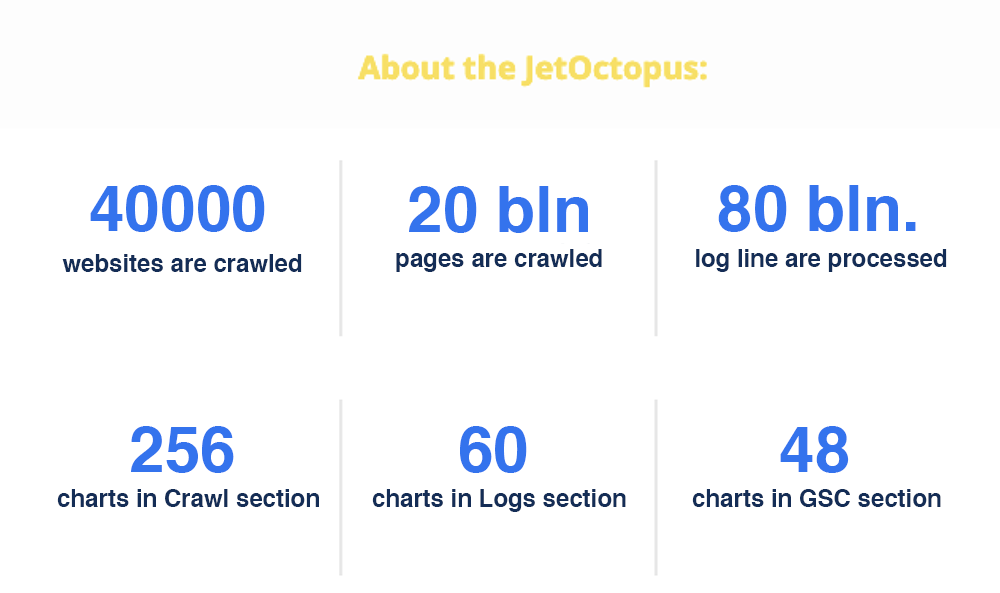 Our customers
Our customer geography has spread across more continents. JetOctopus now serves committed customers from the US, UK, Europe, Canada, Indonesia, Asia. In particular, Australia has now become my favorite country and I plan to travel there one day ☺
The US ranks first in terms of our revenue share. We are very proud of it because the US market is huge but highly competitive all at once.
Testimonials from true SEO experts
Besides getting a ton of positive feedback from our customers, we were happy to get feedback from prominent SEO influencers from all over the world, such as Fili Weise, Lukasz Zelezny, Koray Tugberk Gubur, Nikki Halliwell, and Samuel Schmitt, to name a few.
Many of them have become our customers.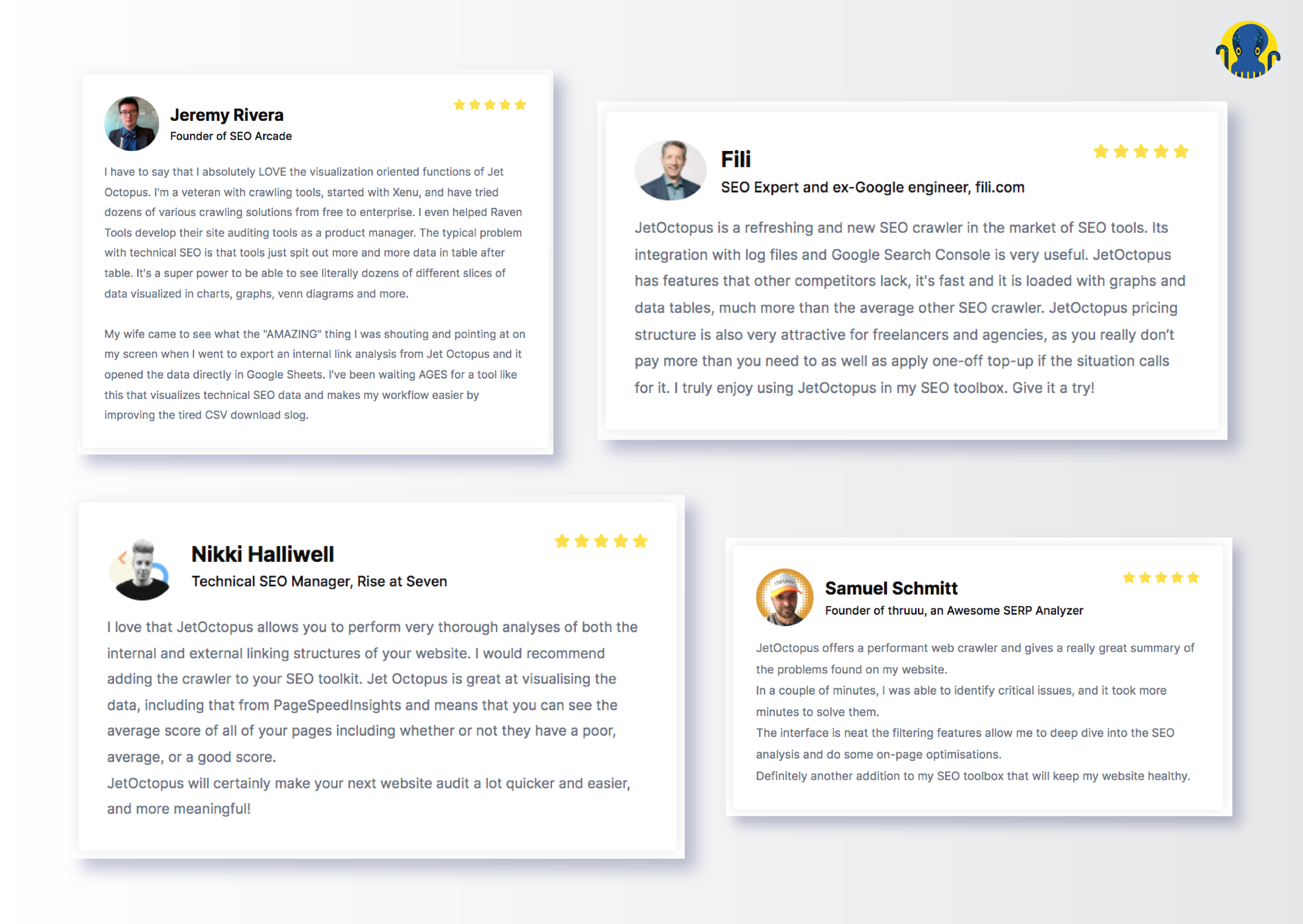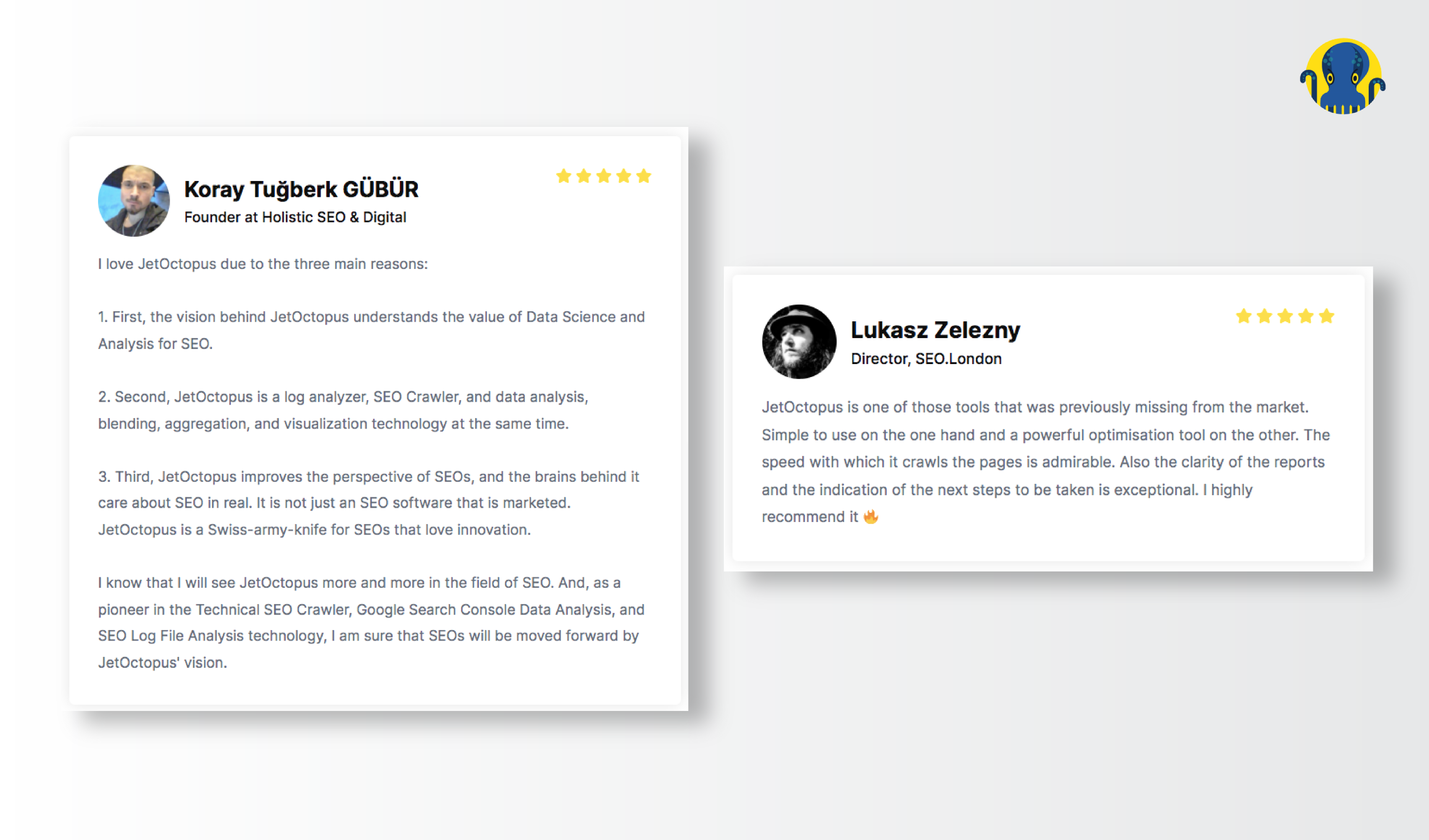 Our team
Our team size has doubled since 2020. We are very happy to have new sales managers, customer success managers, and marketing people on the team. Without them, JetOctopus wouldn't have reached the heights it did in 2021.
Oh, and we plan to double the team again in 2022.
PS: We're hunting a Head of Marketing and a Head of Sales with extensive experience in SaaS. If you are the right person or know someone who might be a good fit, feel free to get in touch via the online chat on the bottom right!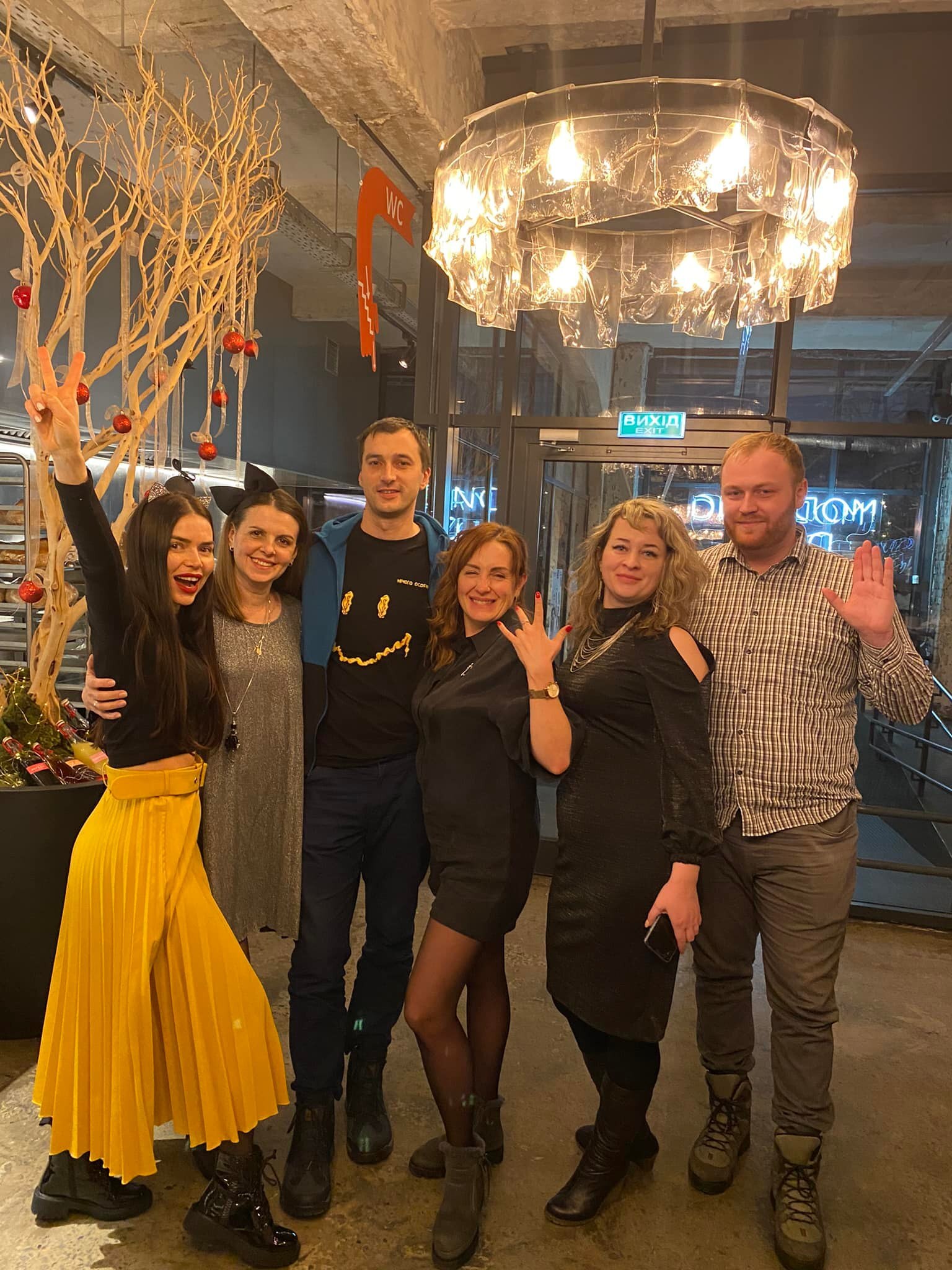 In the picture, not everyone is present. The remote folk stayed remote.
Awards
In 2021, JetOctopus was one of the finalists of the Global Search Awards 2021 and European Search Awards 2021 (in the category "Best Innovation"). We will keep innovating and implementing cutting-edge features in our tools for the most effective SEO analysis.
Webinars and conferences
This year our CTO Serge Bezborodov attended one conference and one webinar.
Watch the webinar Googlebot Logs and GSC here:
I was lucky to participate in a Live SEO Show by Paul Andre de Vera, where I had the opportunity to share my thoughts on Entrepreneurship and building an effective interlinking structure. Here is the recording:
A timeline of technical updates to the platform
Our team is always working hard to make constant upgrades to the platform. 2021 was no exception. Here's a brief rundown of our 2021 updates:
January. How-to videos
To make our platform more user-friendly, we've implemented How-to videos into the dashboard to explain exactly how to extract the most value from JetOctopus tools.
February. JS crawling 2.0
This involved a comparison of JS content with pure HTML and eliminating JS errors.
February. SEO efficiency of a website
We rolled out a new section in our tool that reflects so many insights just in one chart. Data is taken from the crawl, logs, and GSC.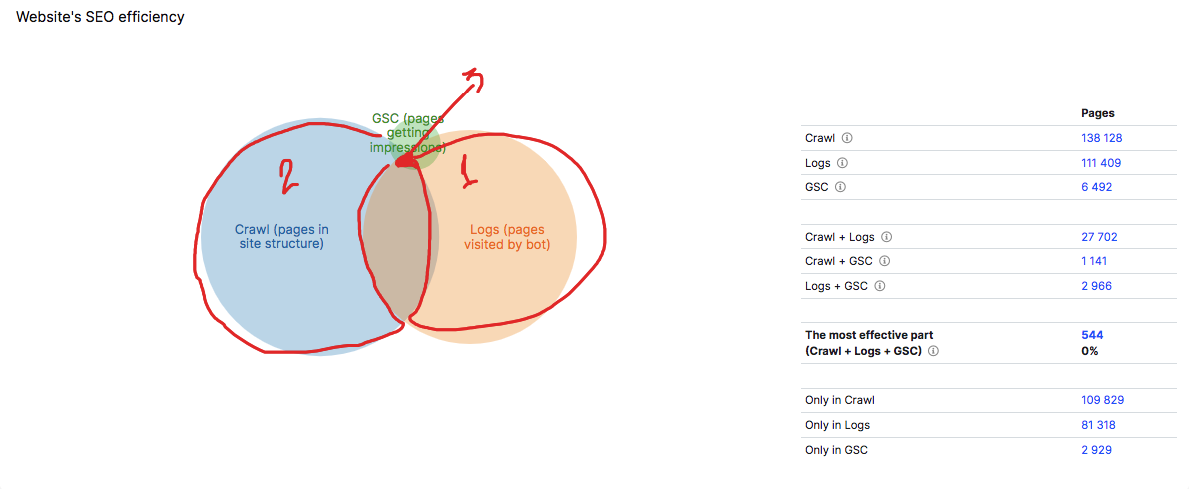 1 – Crawl budget waste; the pages which are Not in site structure but get Googlebot's visits
2 – Now visible part of a website; the pages IN site structure which are ignored by Googlebot
3 – The most SEO effective part of a website; the pages which are IN site structure, getting Googlebot's visits, and getting impressions in SERP
This chart reflects the most important SEO opportunities and gives all the necessary tools to understand how and what you should optimize on your website so as to increase your rankings and SEO traffic at the end of the day.
This section is one of the most beloved ones by our customers. A true time-saver!
February. Query in title/meta description/H1

Since February, our customers have had an excellent opportunity to increase clicks from SERP by using Query in the Title/Meta Description/H1 tool. Essentially, now you can analyze the presence of Query words in your title, in the meta description, in H1.
When a user's query is present in the title, the CTR is very likely to increase. Being able to analyze the same in the meta description and H1 makes this tool even more needed after the August Google title rewrite update.
March. Alerts 1.0
Since March, our users receive preset alerts and can build their own alerts based on the data of Logs and GSC. If search bot's visits change dramatically, or 404s have increased, or you are losing your rankings, or the average position has dropped, along with many other checks, you will instantly know and can start acting right away.
March. Export to PDF
SEO specialists need to stay on top of countless things like tags, orphaned pages, crawl budget, non 200 status codes, rankings, and so on. But managers want to know the big picture of their company's SEO performance.
Now our users can save PDF versions of any chart from JetOctopus and add comments with ease.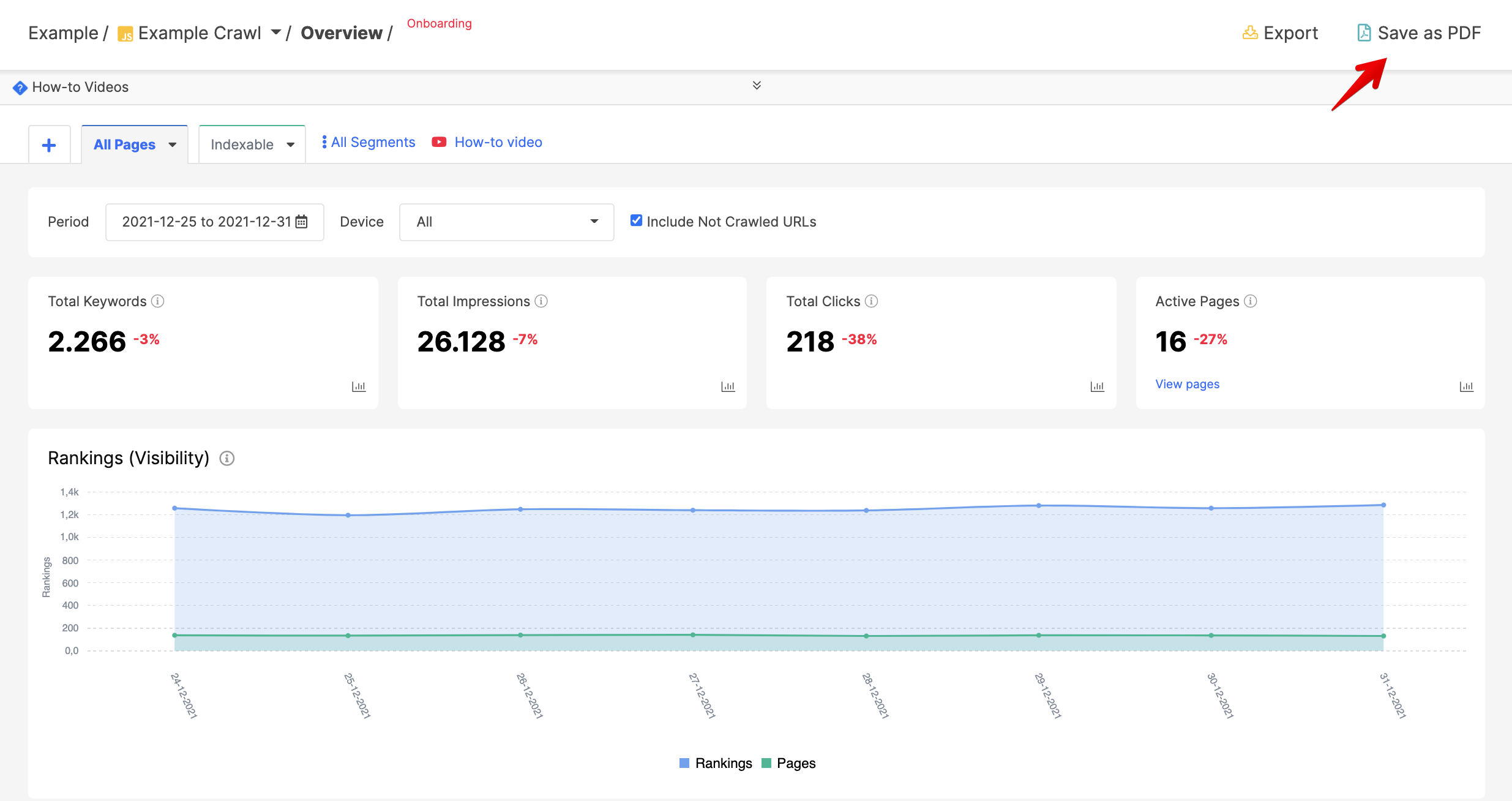 April. Cannibalization
Cannibalisation is not always a problem. Now our users have all the data needed at hand to analyze their cannibalization. What's inside:

? Dynamics of cannibalization (by queries, by impressions, by clicks)
? Breakdown of queries by the number of pages ranked by it
? Add CTR, Impressions, Query visible rate and it will show you if any of the ranked pages by this query is biting off or losing its potential SEO visits

Feel free to watch this short video tutorial to understand better
May. Export to Google Docs
Apart from Excel and CSV, now you can export your data into Google Docs. A handy little upgrade for many, we know!
May. Various choice of countries to make a crawl
Since May, you can pick a country to make a location-based crawl of your website. Our servers are now present in:
US
Australia
Russia
France
It is very handy to crawl websites from your country or the one which is closest to your country as it affects the first-loading time for users.
June. Goodbye duplication
Do you hate Duplicates as much as search bots hate them?! Make your content unique and search bots will love your website! Bid goodbye to:
Duplicated/near duplicated titles
Duplicated/near duplicated meta descriptions
Duplicated/near duplicated H1, H2
Duplicated/near duplicated content
Duplicated/near duplicated Custom Extracted content
Check if these duplicates are located on indexable pages or not.

Check out the how-to video here:
August. Page Speed Insights
In a nutshell, here's what's special about our Core Web Vitals checkings:

1. You can analyze a bulk of URLs with one click. Not just URL by URL. It saves a lot of time and gives you the opportunity to get Page Speed Insights for the whole segment/category/cluster of pages.

2. In JetOctopus, Lab data is calculated with the help of Google API, not your computer. The data is thus more reliable because when it is calculated with your computer it all depends on the state of your computer (Internet speed and many other factors).

3. You can easily start Page Speed Analysis from any filtered list of URLs with one click. No excel or manual work is needed.

Watch the how-to:
Also, read our article on Core Web Vitals Optimization, backed with best practices from experts.
September. SEO efficiency in Dynamics
This one was really long-awaited by both our team and our customers — SEO efficiency insights in Dynamics!

Now you can analyze such data in Dynamics:
The pages in site structure visited by search bots
The pages in site structure but ignored by search bots
The pages NOT in site structure but regularly visited by search bots (it's your potential crawl budget waste)
The indexed pages that are getting impressions in SERP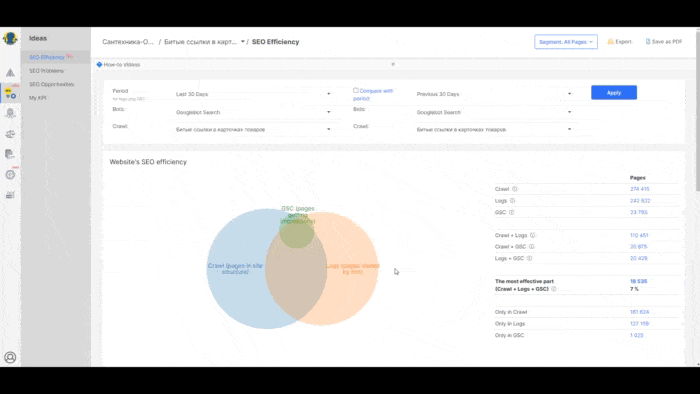 October. Interlinking Structure efficiency
With this upgrade, our users can easily visualize:

– Links structure by directories/sub-directories/sub-sub directories
– The average number of inlinks on a page within the directory
– The average number of Referring Indexable Pages
– The average number of backlinks in the directory
– The search bot's visits within this category
– Google Search Console data: the ranked pages, the number of impressions, the number of clicks
All this data is available with just a click. No manual work needed!
Check out the how-to video here:
And do check out our comprehensive guide on internal links for SEO.
November. Alerts history
Now you can see all the fired alerts in your history. When an alert was fired, when it was fixed: all the details.
December. Datatable Upgrade
When you are working with big SEO data and long lists of URLs with a lot of parameters, it often takes time to structure the data and understand the situation. Not anymore!
Now, working with any list of URLs, you get access to all data in a neatly structured format:
The Average number of InLinks
The Average loading time
What are the status codes
Indexability management
# of directories
Add many data of your choice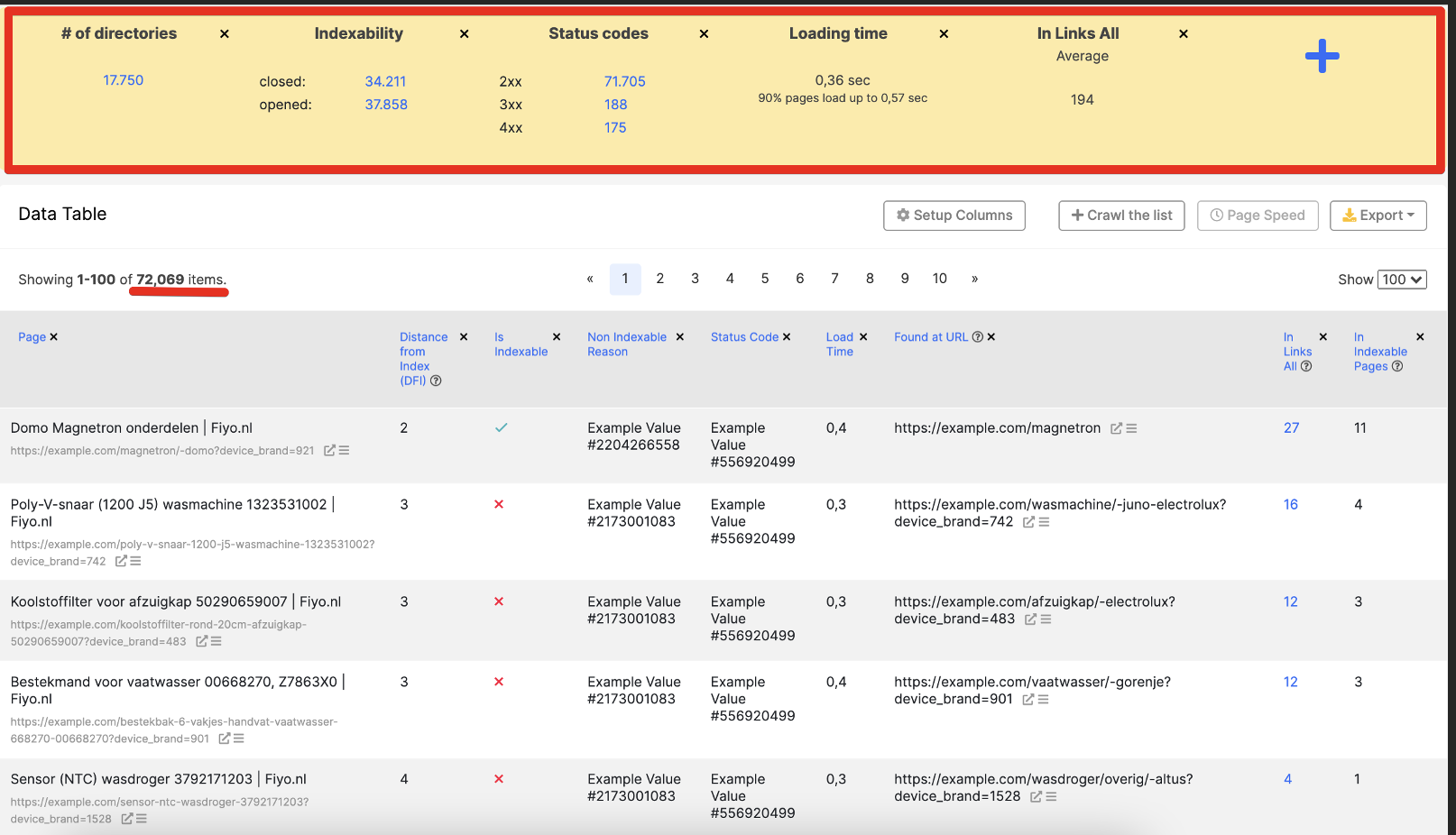 And that's a wrap on our 2021 recap!
I thank you all for being with us in 2021 and choosing to stick with us in 2022. I thank my team for their hard work and the stellar results they achieved!