The JetOctopus team is excited to announce a new update that brings added flexibility to your data analysis in Google Analytics. You can now include custom fields and export them for in-depth analysis.
Why are custom fields important for data analysis in Google Analytics?
Well, many experts have specific data requirements to track the performance of their websites. These custom fields provide valuable insights into traffic analysis. With JetOctopus, you can export data from up to 5 custom fields, allowing you to test your hypotheses and conduct SEO experiments directly. For example, you can assess the impact of SEO-optimized content on user engagement metrics such as time spent on the page and article reading completion rates. These are not standard fields in Google Analytics, so they need to be configured manually.
The power of combining Google Analytics data with JetOctopus crawl results, log data, and Google Search Console is truly remarkable. It opens up a world of possibilities for conducting comprehensive SEO analysis.
How to set up custom fields for Google Analytics section?
Setting up custom fields for Google Analytics is a straightforward process. First, log in to your profile and navigate to the "GSC & GA Integration" section by clicking on the profile button.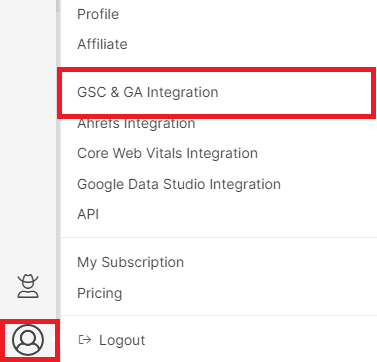 From there, access the "GA/GSC details" to configure custom field settings for each of your added websites. By selecting "Select fields" next to your chosen website, you can specify the additional 5 fields you want to analyze.


While the default Google Analytics fields like "Active users," "Average session duration," "Bounce rate," "Engaged sessions," and "Sessions" will always be included, you now have the freedom to choose 5 more custom fields. This added flexibility allows for more in-depth and tailored data analysis.
Remember, our team is always here to support you. If you need assistance with the setup process or have any questions, don't hesitate to reach out. We're committed to providing the help you need to make the most of this new feature.
In conclusion, the ability to add custom fields for data analysis in Google Analytics through JetOctopus brings a new level of flexibility and depth to your SEO efforts. By leveraging these custom fields, you can gain valuable insights and test your hypotheses directly. Combining Google Analytics data with JetOctopus's comprehensive SEO analysis capabilities provides a powerful toolkit for optimizing your website's performance. Don't hesitate to explore this feature and reach out to our team for assistance. Happy analyzing!