SEO leader Ihor Bankovskiy has been working with JetOctopus for a year. In this article he shares the results of regular crawling & logs analysis on the global tutor platform Preply.com Insights on technical optimization, Ihor's feedback about the crawler, and much more.
Jetoctopus Testimonials. Preply.com experience
A few facts about the website:
the global online educational technology platform
1.5M. pages
3M. monthly visits
Tech SEO – Ihor Bankovsky, SEO geek with 8 years of experience
What was the process of tech SEO on Preply before JetOctopus?
I used to crawl our website with the help of desktop crawlers. The desktop crawler was limiting me a lot. I wasn't able to crawl the whole site and make a complex analysis. There are more than 1M. pages at our website. To get a full picture, I was eager to crawl the whole site at a time. I also was sure that there were technical problems that were not seen with the naked eye.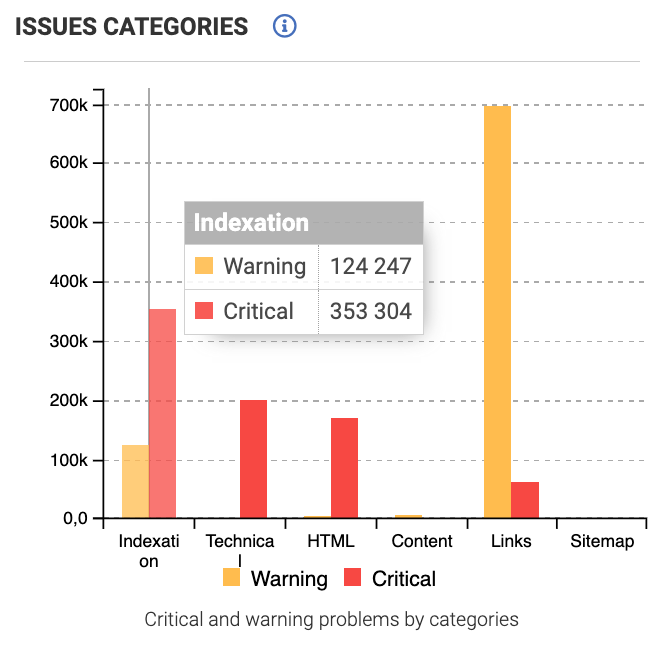 Why JetOctopus? What made JO ideal for you?
Here is my list of key advantages:
Fluent intro to the system. I started to use all options right after 1 video call.
Opportunity to scan and analyze unlimited number of pages and logs
Very suitable reports to work with crawling data. Numerous filters.
Speed and quality of my work has increased many times!
What insights have you received?
We've managed to crawl the whole site and it doesn't take PC capacity. Also, a very crucial step for us was counting of all internal and external links to each webpage with the help of Linking Explorer. With the help of this data we've improved interlinking structure and increased positions in SERP. It led to SEO traffic increase to important pages.
Linking explorer in Jetoctopus crawler
In addition, logs analysis has revealed many unexpected errors.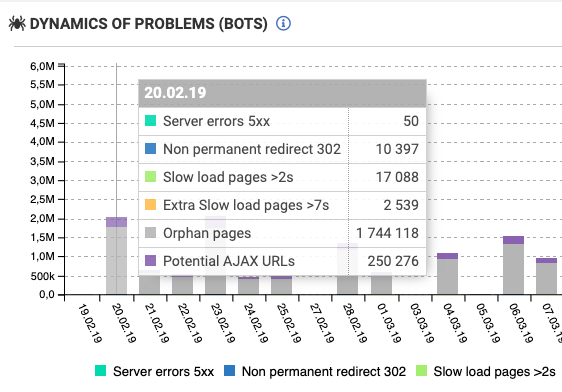 I use DataTable and Indexation report on regular basis. What I like about DataTable, is that there is a lot of easily manageable data which you can filter or visualize easily.
What are the most prominent results with Jetoctopus?
First of all – SEO traffic increase.The number of pages indexed by Googlebot is constantly increasing.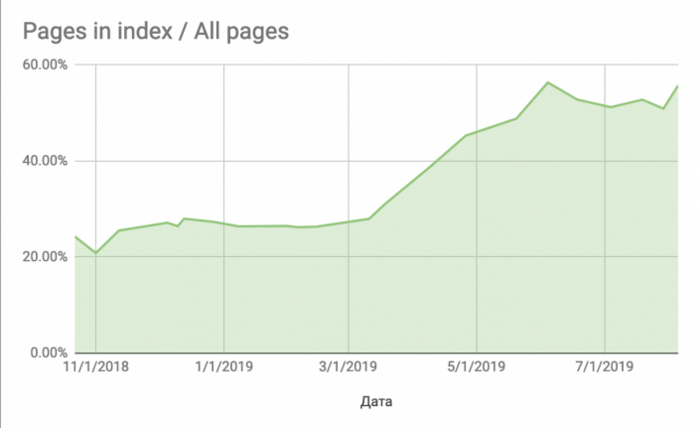 I didn't expect critical insights from Logs analysis but, to my surprise, there were critical errors in site structure and in the links at the pages which were blocking important pages from high positions in SERP.
About JetOctopus:
I definitely will recommend this crawler. I will say that JetOctopus is the fast, powerful and very flexible crawler with the best support on the market

Ihor Bankovskiy (SEO of Preply.com)
Watch JetOctopus Testimonials on Youtube
Read more: How we found and fixed the reason of 40% SEO decrease on medical portal with 700K pages